Our Story
SEE.MAS is Saudi Arabia's first lifestyle brand exclusively dedicated to modest layers with studied sizing, quality craftsmanship and a lightweight feel.
Founded by HRH Princess Nouf Bander Al Saud in 2018, we were driven by a vision to create sophisticated and seasonless attire designed for modest comfort in the world's hottest, driest regions and crafted in sizes that match the morphology of the women who live there.
We see ourselves as humble pioneers offering new style choices to populations who have been historically overlooked. Through our minimalist aesthetic and ethical ethos, our mission is to inspire women to take an effortless approach to elegant dressing.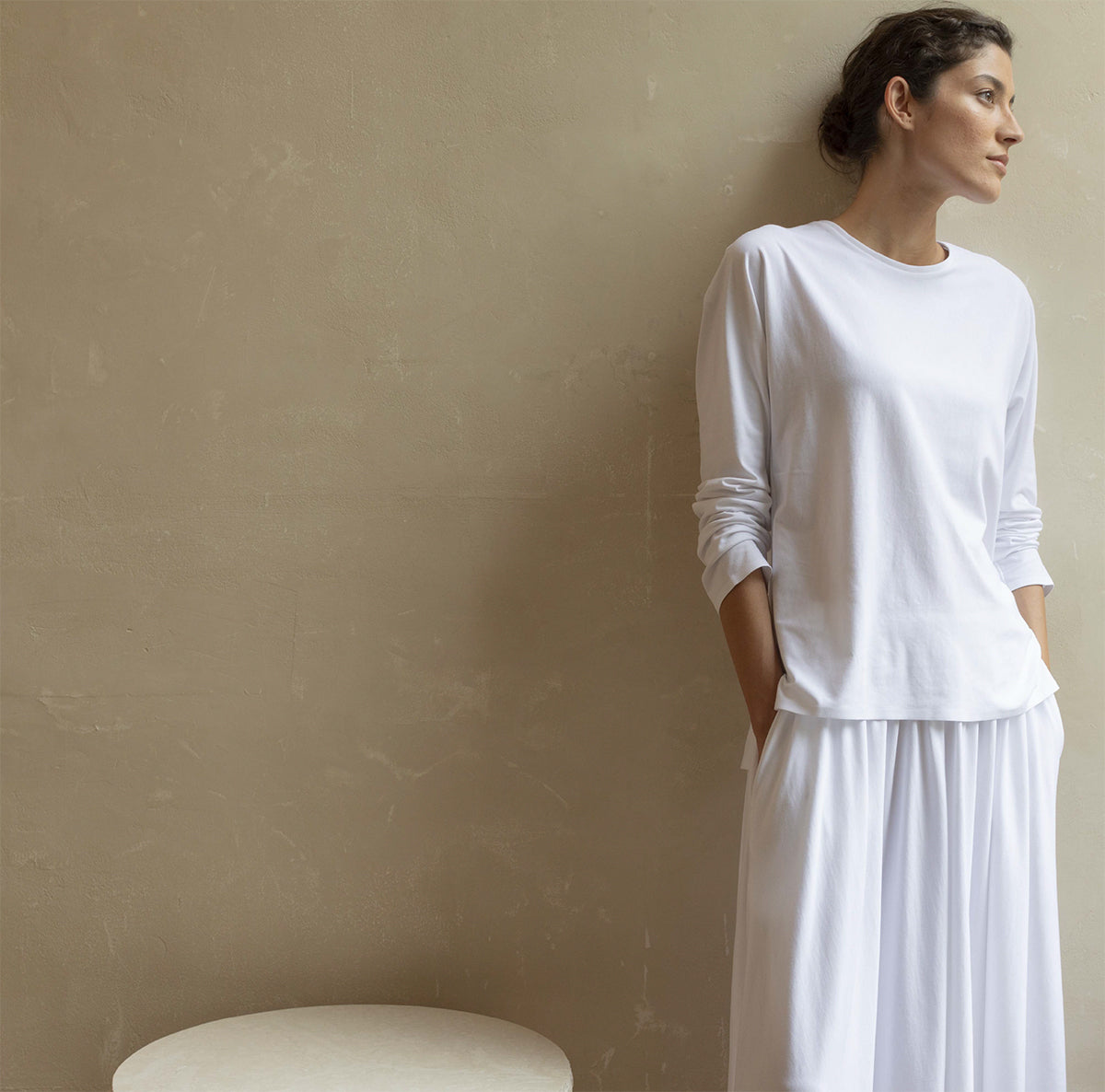 Quality craftsmanship

To create our lightweight layers and seasonless, beautifully tailored silhouettes, we collaborate with some of the most skilled weavers and manufacturers in the world. Our Dri-release® fabric is environmentally friendly, sustainably sourced and certified free of harmful chemicals. SEE.MAS upholds a very high standard of ethics in production and our manufacturing partners are vetted to ensure eco-conscious operations and a positive working environment.